LibreOffice Writer comes included with any Linux computer. And it can be added for free to any Windows or Apple computer. Just go to the LibreOffice download page:
https://www.libreoffice.org/download/download/
Then select the operating system you are using (such as Windows 64-bit). Then click the Download button. Once the program has downloaded, left click on it to select it and right click on it to install it. Then close the file manager and the web browser. You should now see a LibreOffice icon on your Desktop. Click on it to open LibreOffice.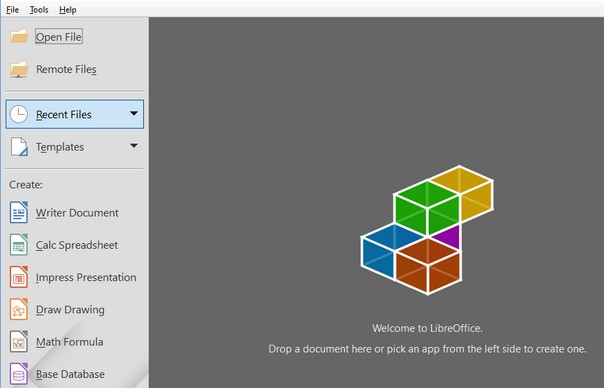 Then click on Writer document to open a new blank Writer document.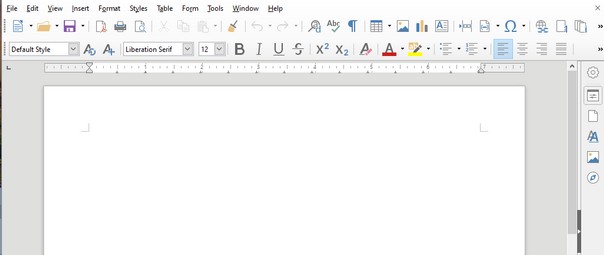 LO Writer like MS Word comes with a very complex interface. Thankfully, we can greatly simplify this interface by hiding a lot of the functions we may never use. For example, because you probably will not need these functions, go to the View menu options and uncheck the Ruler, the Status Bar and the Side Menu. Then click on Tools, Customize and click on the Toolbars tab. For the Standard menu, uncheck features that are better reached in the main menu, such as PDF, Print, Print Preview, Clone, Find and Replace, Formatting Marks, Chart, Page Break, Field, Symbol, Footnote, Endnote, Bookmark, Cross Reference, Comment, Track Changes, Line and Basic Shapes. Then click OK to see the new simplified Standard Toolbar.
Here is what the Writer menu looks like after we have also hidden many rarely used functions from the Formatting Toolbar:

Here are some of the File menu options: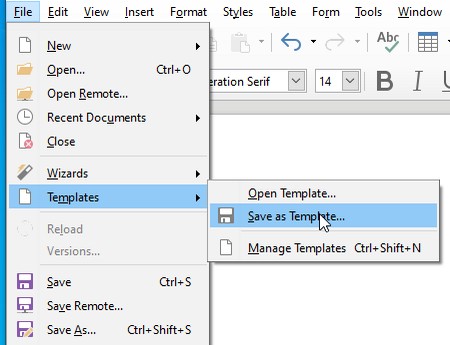 A key feature of LO Writer is the ability to easily create custom templates and assign one of them as your default template.
The Edit menu options include Select All and a few other lesser used functions.
The View menu options not only allow us to hide functions but also to add or hide a bunch of different toolbars (each of which can be customized)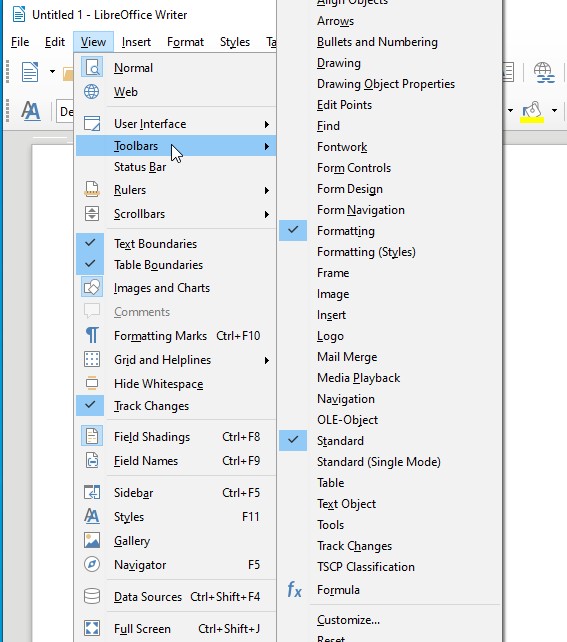 The Insert menu options allow us to insert all kinds of objects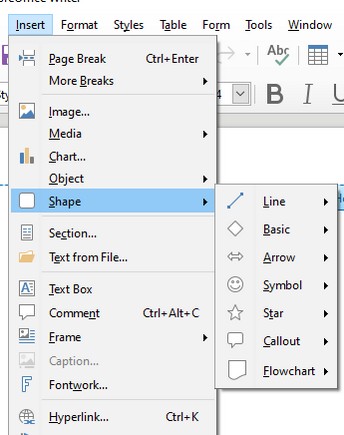 Click on Image to insert an image. To compress the image, just right click on it and click on Compress.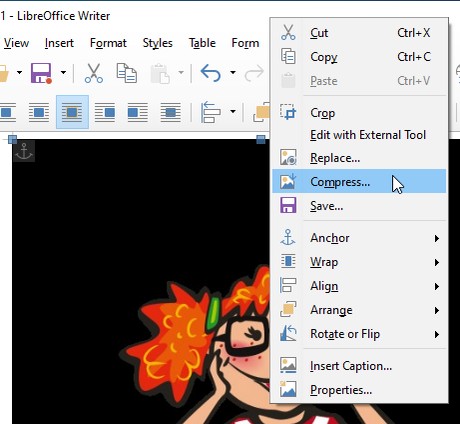 This will bring up a confirmation screen. No need to change anything as all of the settings are ideal. Just click OK.
Here are the main options for the Formatting menu: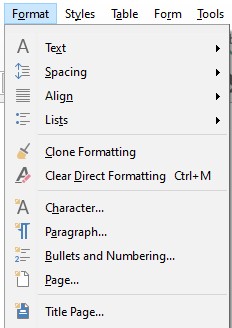 You can format text by clicking on Text or Character.
You can format Paragraphs by clicking on Paragraphs. And format Pages by clicking on Pages.
The Styles menu options allow you to set the most common paragraph and character styles.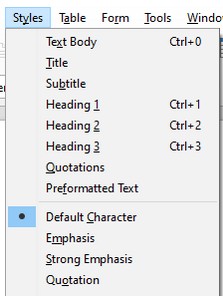 The Table menu options include Insert Table which allows you to choose from a variety of pre-formatted tables.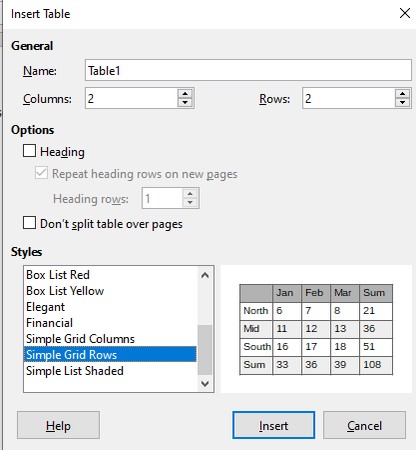 The Form menu options include Designers and Wizards to help you create forms.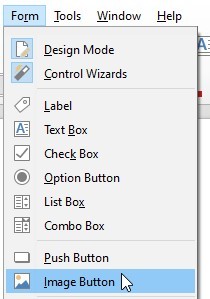 The Tools Menu options include all kinds of tools plus a way to add dozens of free extensions. But one of the coolest option is called Options. Open it and click on Personalization. You can install a variety of themes or even make your own.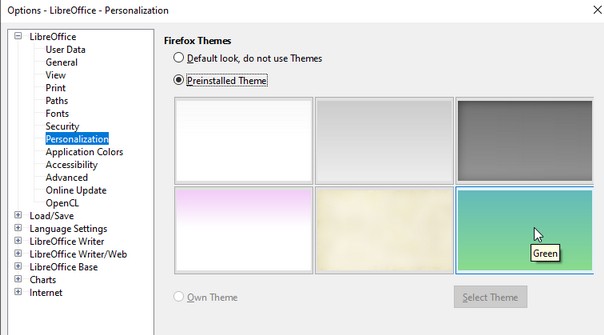 Here is the Writer toolbar after selecting the green theme:

Writer gives you much more control over the appearance and functions of your Word Processor than any other word processor in existence.
What's Next?
This concludes or comparison of popular Word Processors. In this chapter, we reviewed the similarities and differences between the online and offline versions of three word processing programs: Google Docs, MS Word and LO Writer. We saw that all three online word processors had limited functions. None of them included the option to optimize or compress images. All three of them lacked important template, page, paragraph and character custom formatting functions. By contrast, you could optimize images and format templates and Tables of Contents as well as Paragraph and Character styles in the offline versions of both MS Word and LO Writer.
In Chapter 3, we will take a look at Page Layout Styles and the role they play in designing documents, templates, reports and books. In particular, we will look at the most useful page styles for creating a universal source document so that the same source document can be used to create a report, print book, Ebook and/or website page. We will then see how Page Layout Styles can be implemented in Google Docs, MS Word and LO Writer.