In this article, we will provide some tips for beginners interested in learning more about how to use Libre Writer. We then provide a brief summary of the skills we will cover in the third part of our course on Better Word Processing.
Free Libre Writer Guides
We have just touched the surface on the hundreds of features available with Libre Writer. If you are interested in learning more, one option is to download one of the free Libre Writer Guides. Here is a link to a page where you can download the Libre Writer Guide as either an ODT file or a PDF file. https://documentation.libreoffice.org/en/english-documentation/writer/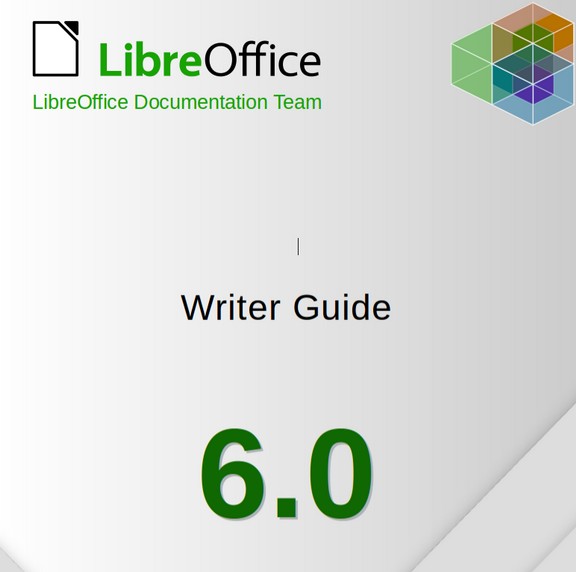 This book was published in July 2018. The benefit of downloading the ODT version is that it makes an excellent template for how to use styles and page sequencing to produce a several hundred page book. The drawback of this book is that it has 21 chapters and is over 400 pages long and includes a ton of information that most users do not actually need to learn.
Here is a link to a page where you can download lots of guides explaining how to use all of the various functions not only in Libre Writer, but also Libre Draw, Libre Calc and Libre Impress. https://wiki.documentfoundation.org/Documentation/Publications
Libre Writer Forums
If you have reviewed the Writer Guide and still cannot find an answer to your needs, try posting a question on the Libre Office forum. Here is the link: https://ask.libreoffice.org/en/questions/
To only read past posts that are related to Libre Writer, click on the WRITER tag on any post or question.
Advanced Word Processing Skills Covered in the Final Four Chapters
Through the first 8 chapters, we have focused on skills needed to create simple documents. These are documents with just a few pages. In the remaining four chapters, we will look at skills needed to create more complex documents. These include Business Reports and Books with fifty or more pages.
In Chapter 9, we review how, when and why to add 5 custom page styles to a document. These page styles include:
Page Style #1 - a document cover page style to insert a front cover to a report or book
Page Style #2 – a Front Matter Page Style for pages at the front of the book such as the title page and Table of Contents that do not use page numbers.
Page Style #3 – A Preface page style that uses lower case Roman numeral page numbers.
Page Style #4 – a Chapter First Page Style that introduces the topics in a chapter and likely does not have a header.
Page Style #5 – a Chapter Content Page Style that likely has both a header and a footer with Arabian page numbers.
We also review how to use Paragraph Heading styles combined with Page breaks to insert and style a Table of Contents.
In Chapter 10, we explain how to create a custom book template with MS Word. The process is harder because MS Word does not have Page styles. We will therefore show how to work around this problem.
In Chapter 11, we review how to create graphs and charts.
In Chapter 12, we explain how to use Windows apps by placing Windows 10 in a virtual machine or on a USB stick. We then describe how to add extensions to expand the performance of Libre Writer. We conclude with an introduction to the Work Flow for a Creating a Universal Source Document – a topic we will review in greater detail in a followup course called Create and Publish Your Own Book.
What's Next?
In the next chapter, we will assume you want to publish a book. We will cover 5 page styles you should consider creating to form the foundation of your book structure. We will also explain how to combine these four page styles into a custom book template which you can use to create several books.